Profile

[self-titled]
l e a r n i n g | l i n e s
This journal should be viewed with discretion.
Free Account
Created on 2012-10-31 10:21:34 (#1778632), last updated 2017-01-02 (37 weeks ago)
584 comments received, 1 comment posted
148 Journal Entries, 112 Tags, 0 Memories, 12 Icons

About

Mini Bio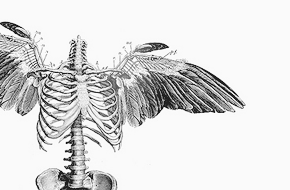 I live, I die, I burn, I drown
I endure at once chill and cold
Life is at once too soft and too hard
I have sore troubles mingled with joys

Suddenly I laugh and at the same time cry
And in pleasure many a grief endure
My happiness wanes and yet it lasts unchanged
All at once I dry up and grow green

Thus I suffer love's inconstancies
And when I think the pain is most intense
Without thinking, it is gone again.

Then when I feel my joys certain
And my hour of greatest delight arrived
I find my pain beginning all over once again.
---
poem by Louise Labe
banner by
different_genes
layout by
refuted
moodtheme by
talipuu
journal header by
kymericl

Connect
actors
,
animations
,
anime
,
arthurian legends
,
books
,
british tv
,
cars
,
cartoons
,
computer games
,
css
,
culture
,
dancing
,
daydreaming
,
death
,
disney
,
dolling
,
drawing
,
fables
,
fairy tales
,
fan fiction
,
fantasy
,
fashion
,
films
,
food
,
gothic
,
graphic design
,
graphic novels
,
graphics
,
horror
,
html
,
icons
,
internet
,
jokes
,
literature
,
mangas
,
music
,
musicals
,
musicians
,
mythology
,
nature
,
paranormal
,
philosophy
,
photo manipulation
,
photography
,
poetry
,
psychology
,
quotes
,
reading
,
religion
,
religions
,
role playing
,
singing
,
tea
,
theology
,
travelling
,
tv shows
, vexeling,
video games
,
web design
,
writing
,
zombies

People
[View Entries]

[livejournal.com]
archae-ology
,
eretria
,
foofighter0234
,
hopewashere04
,
kymericl
,
medusemoisie
,
moonlitdark
,
muted-girl
,
notjezkah
,
rougepinapple
,
sargeantfuzzy88
,
seashadows
,
thegeminisage
,
turkfox

Communities
[View entries]

Feeds
[View Entries]

Subscriptions (0)

Linking
To link to this user, copy this code:
On Dreamwidth:
Elsewhere: